Hello:
I've brought a new computer with Windows 10 64-bit, and moved the HDD with all of the information to the new computer.
I installed Mozilla Thunderbird in Hebrew language, and redirect it to my old profile in my D: HDD, and all my emails and folders are in D: disk.
Now, all of my folders don't appearing, but the mails in the inbox appearing but unreadeable: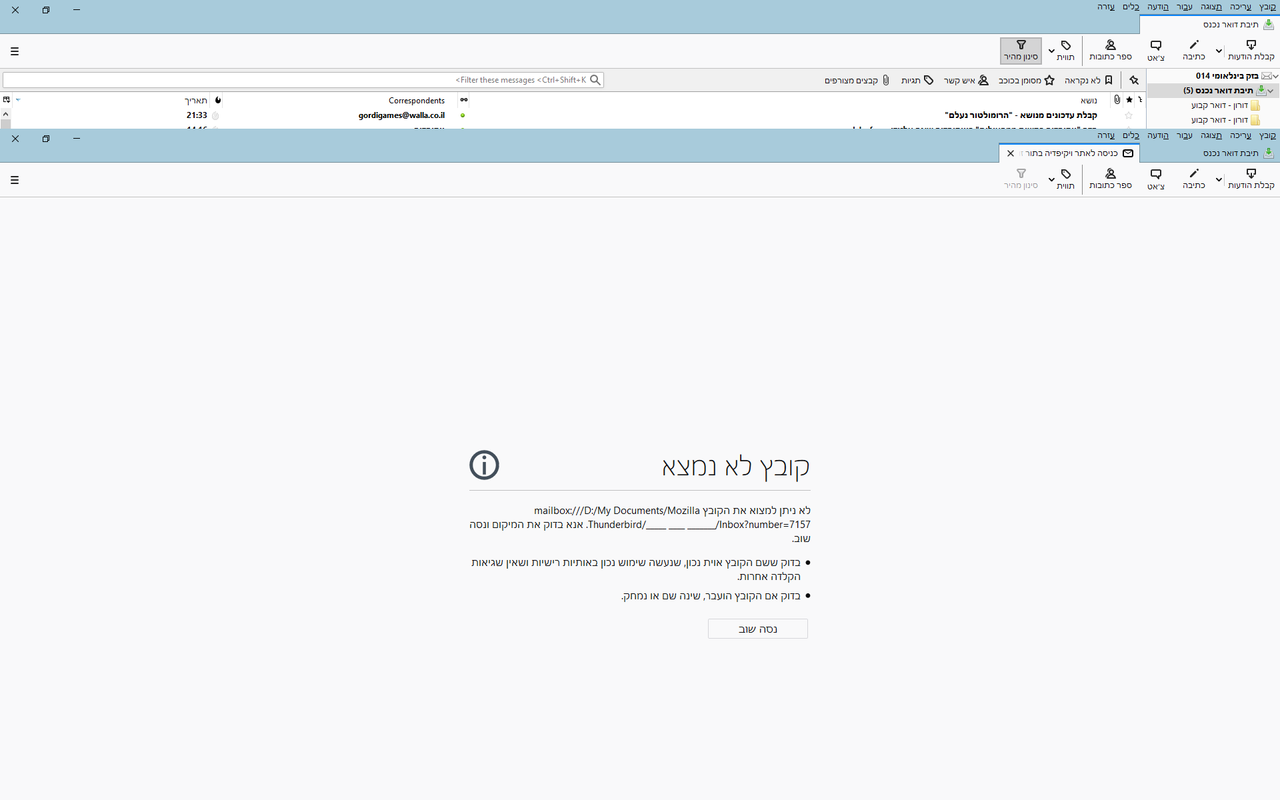 Note: The message means "File Not Found".
How I can restore my emails and folders so that Thunderbird would be used again? (You can explains me according to the English version)