Recently I have a problem, when waking up my computer from hibernation. When I hibernates my computer, it turns off after writing the memory content to the SSD, but when I wake it up, I get the following screen: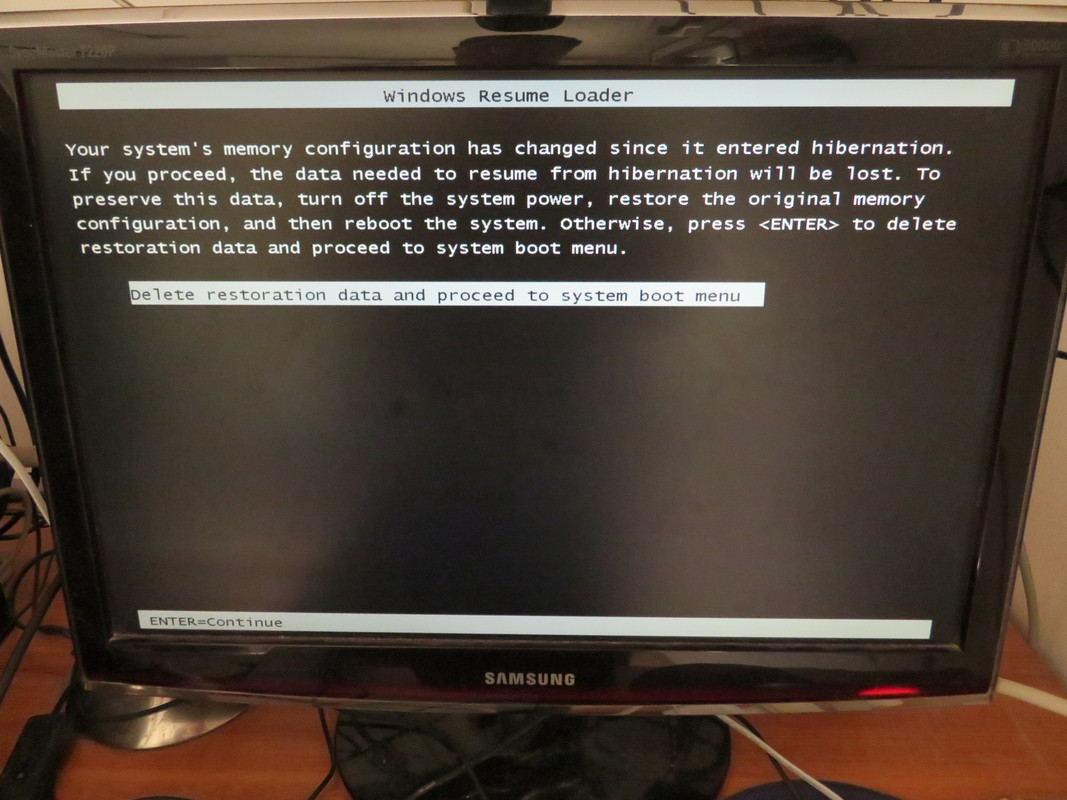 Pressing Enter, resulting in starting Windows 7 from the beginning, with loss of data that was there before hibernating my computer.
Why this is happening?
Last edited: