R7 5800X
1070 TI
32GB (2x16) 3600MHz
MSI MAG B550
BeQuiet! Straight Power 11 750W 80+ Platinum
ADATA XPG SX8200 Pro 1TB(boot drive)
Went to shutdown my computer after a few hours of use until I realized a few moments later coming back that it blue screened before it fully shutdown, saying that "Automatic Repair has failed". I restarted the computer and it immediately started trying to do another automatic repair and then sends me to the "Choose an Option" bluescreen.
I tried to use a restore point that I manually saved a few weeks ago but failed to even restore the point giving me this screen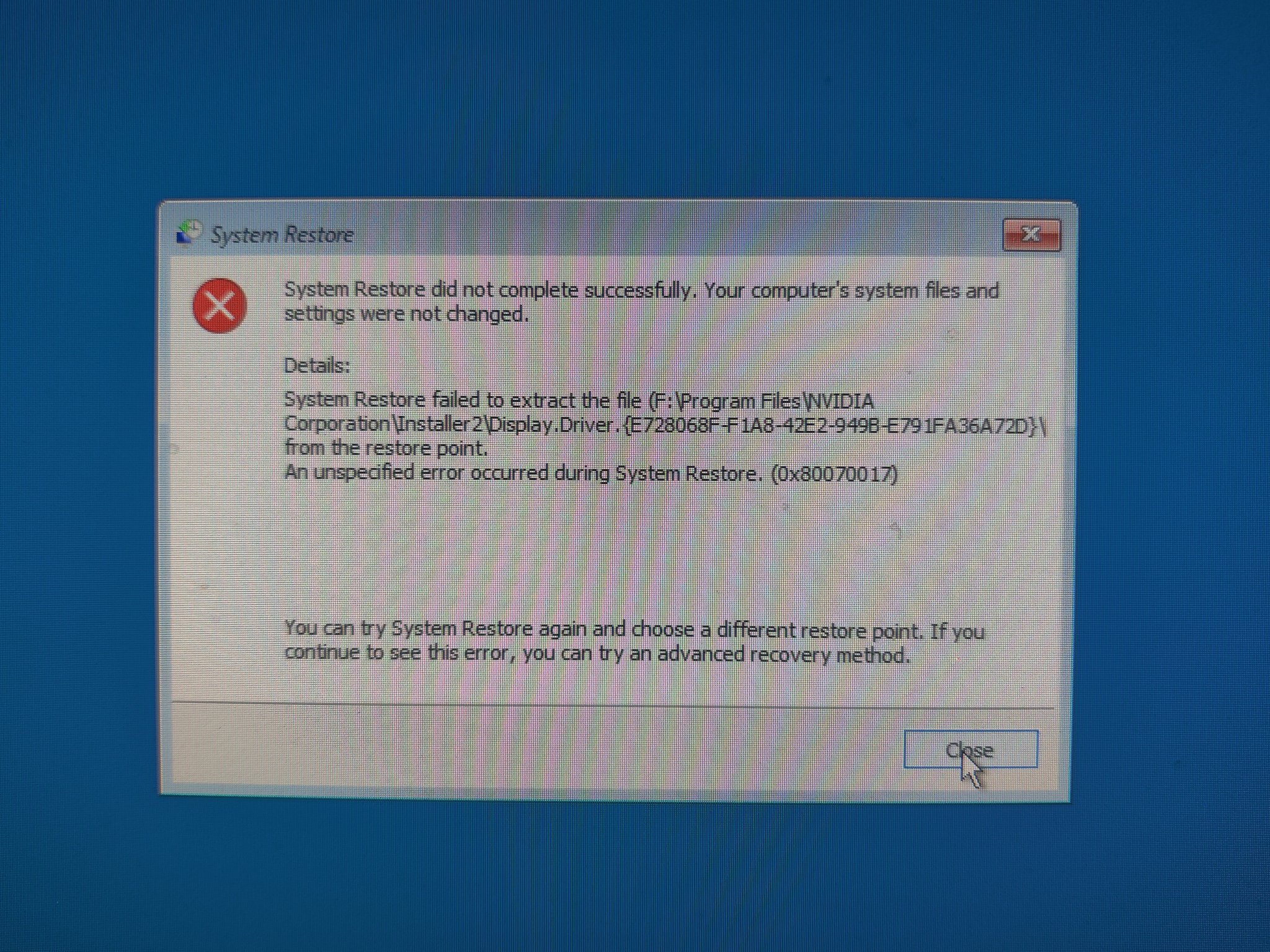 Funnily enough, I had the same problem a few months back which I gave up in trying to fix and just did a fresh install of Windows, but seeing it happen twice already is really making me want to find out why it keeps doing this. This is a PC I built last year which uses the same GPU and some storage drives that I used from a previous PC that never had this problem.
Also would like to know if it's possible that my boot drive itself may be defective which is what's causing this? My boot drive is pretty much the only new storage drive that I got for this build
Last edited: