Should be quick, I had the most trouble choosing the motherboard. Wanted a ~$1000 system with some ability to expand in the future. Should be able to run games at decent settings. I don't care about ray tracing...yet.
AMD Ryzen 5 3600 $235
https://www.newegg.com/amd-ryzen-5-3600/p/N82E16819113569?Description=amd ryzen 5 3600&cm_re=amd_ryzen 5 3600--19-113-569--Product&quicklink=true
MSI MPG X570 ATX $155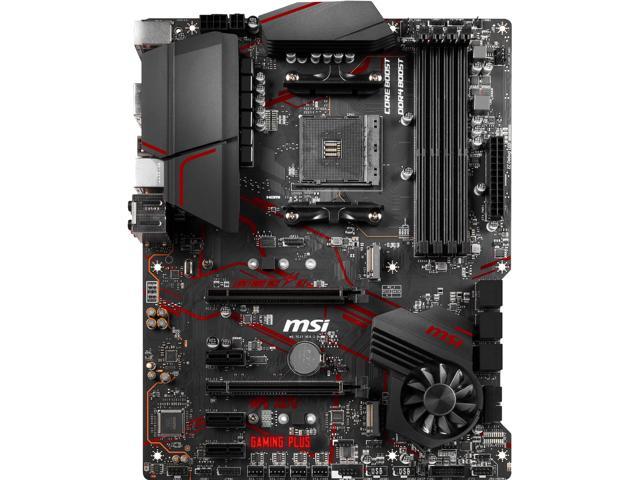 Buy MSI MPG X570 GAMING PLUS Gaming Motherboard AMD AM4 SATA 6Gb/s M.2 USB 3.2 Gen 2 HDMI ATX with fast shipping and top-rated customer service. Once you know, you Newegg!

www.newegg.com
GSKill Ripjaws V Series 2x16 DDR 4 3200 $160
https://www.newegg.com/g-skill-32gb-288-pin-ddr4-sdram/p/N82E16820232091?Item=N82E16820232091
16-18-18-38
Power Supply
Have an old 650W lying around
Graphics Card $330 (which is silly but global shortages FTL)
Gigabyte GeForce GTX 1050 Ti 4GB 128-bit GDDR5 PCI Express 3.0 x 16 ATX Video cards
https://www.newegg.com/gigabyte-geforce-gtx-1050-ti-gv-n105toc-4gd/p/N82E16814125915?Item=9SIARCJE350812&quicklink=true
Ships from China and will be a while
Heat Sink $45
Cooler Master Hyper 212 RGB Black Edition CPU Air Cooler, SF120R RGB Fan, 4 CD 2.0 Heatpipes, Anodized Gun-Metal Black, Brushed Nickel Fins, RGB Lighting for AMD Ryzen/Intel LGA1200/1151
https://www.newegg.com/cooler-master-hyper-212-rgb-black-edition-rr-212s-20pc-r1/p/N82E16835103277?Item=N82E16835103277
Case $100
Phanteks Enthoo Pro series PH-ES614PC_BK Black Steel / Plastic ATX Full Tower Computer Case (non-power supply cover)
https://www.newegg.com/black-phanteks-enthoo-pro-atx-full-tower/p/N82E16811854004?Item=N82E16811854004
Edit: A hard drive would probably help
500 GB SSD 2.5" SATA 3
http s://www.newegg.com/western-digital-blue-500gb/p/N82E16820250087?quicklink=true
I like huge cases then I don't have to worry about everything fitting.
Last edited: