Guys I am having a problem I don't know how to solve. I searched the internet and all guides for the identical problem are Not working in my case. For some reason, all of my 9900K OC cores are running @ 100% all the time. I don't see this in system performance or games. The system is running smooth, games are running smooth and the only reason I see it's running @ 100% is hwmonitor and temps. We're on stable 70+ all the time.
I need help. I tried safe mode+networking ... same problem cores are running wild. I tried to disable and mess with WMI in services, no help. I tried to disable all startup programs, no luck.
I really running on fumes here because I really bummed out about I can't find the problem. See games are running just fine I see no slowdowns at all, the system is running great so I don't "feel" slowdown but according to temps + task managers, it's there. The very first screenshot is when the system just started, and as you can see right away all cores go to 100% and stay there. Other than reinstalling the whole damn thing I don't know what to do. Also, it's very possible that it happened when I switched to 1903.
Any ideas will be great. IF you want me to run something and give you logs, just ask. Specs in the signature.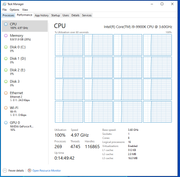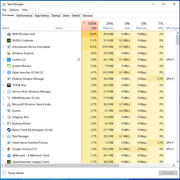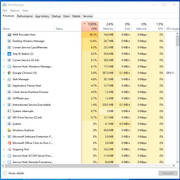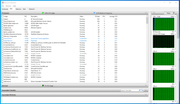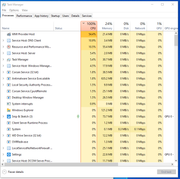 While I was writing this I realized I have Ubuntu installed as a secondary system that I haven't looked at how does CPU looks in there, but anything short of messed up OC or CMOS it'll be just fine. I will report on Linux when able.
I really hate to reset the whole thing, and would Really appreciate any help. And I really tried a lot of things already so the solution could be in m,y face and I simply don't see it.
You're great all, have a great Saturday!
As I thought, all good in Linux.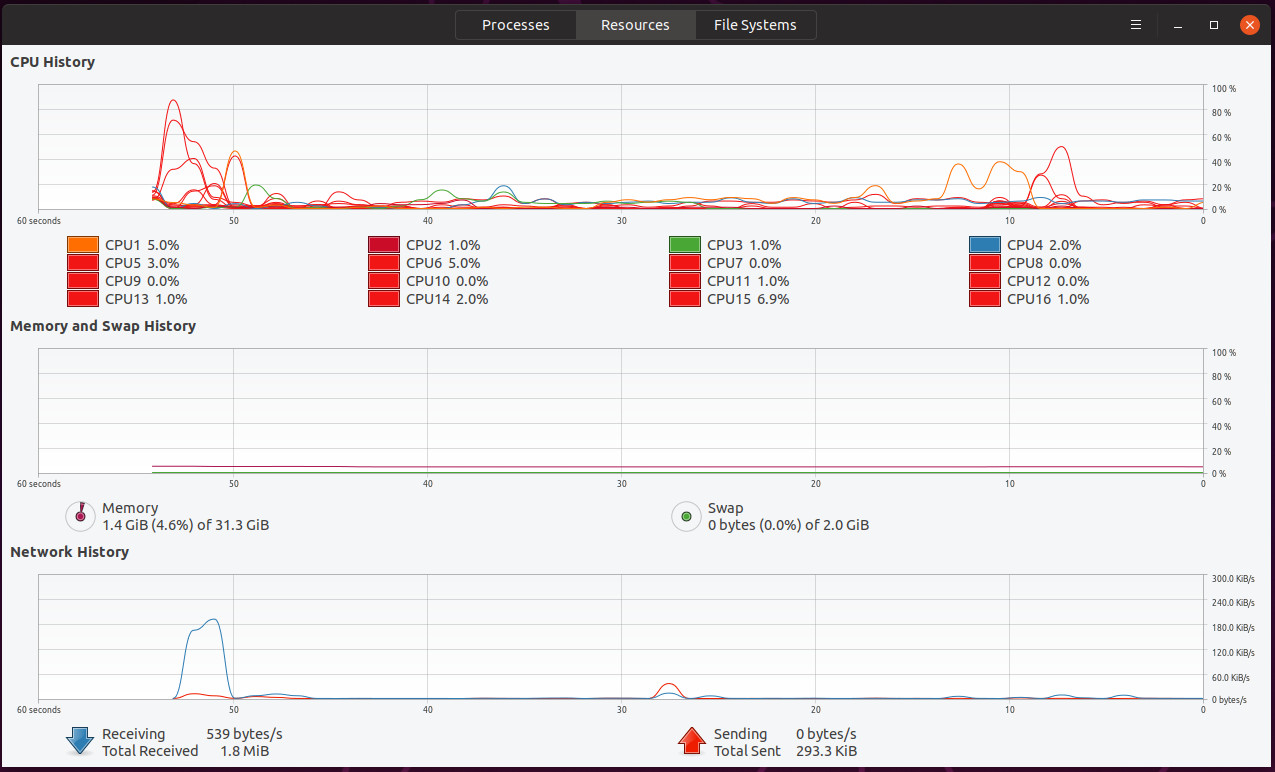 Last edited: