Computer was working for years, and even on the last days it never shut down, or freezed.
Suddenly the pc wouldnt give POST beep, the computer wouldn't give a display, but fans were running.
I tried another PSU and the same result no display no beep on post, nothing, just fans spinning.
I tried the GPU on another computer and it worked.
Tried mixing RAMs, then only one, changing places, etc. Didn't try another model of ram but I find it unlikely both rams failed
(PC is not mine so I don't know the past beeping noises)
Further examination I found the MOBO had one pin from the ATX pin connector brown, like if it was burned.
I bought a new cpu and mobo but I'm now afraid that it was the PSU that burned the pin and the mobo, although the cord from the PSU connector doesn't seem burned, and I believe it's a pretty good PSU.
Computer had around 10 years of not heavy use, used for gaming for maybe 1 year.
CPU: AMD FX 8120
Motherboard: GA-990 XA-UD3 rev 3.0
Ram: HYPERX FURY 2x 8GB
SSD/HDD: samsung evo SSD
GPU: gtx 660OC-2GB GIgabyte
PSU: Enermax Revolution Xt ERX530AWT 530W 80 plus gold
Chassis: NOX coolbay VX
OS: windows 10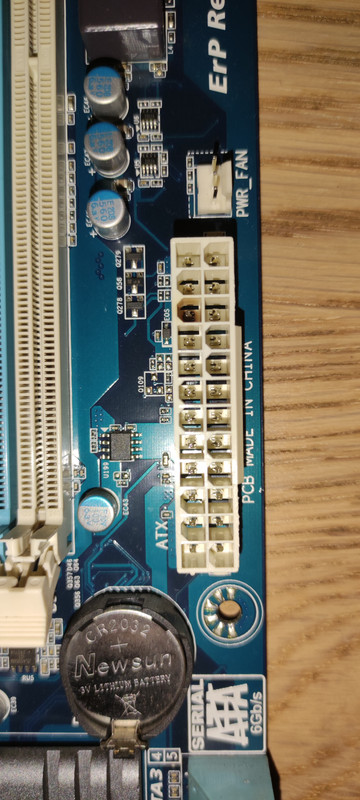 Last edited: